Ferritin Boost by Ironology
Iron Deficiency is the #1 nutritional disorder in the world. Taken daily for at least 90 days, ironology Ferritin Boost can help increase ferritin levels to replenish iron stores. With a superior form of iron and our proprietary complex of proven ingredients, it's formulated for optimal absorption without the common unpleasant side effects of many other iron supplements. Recommended by the Iron Disorders Institute.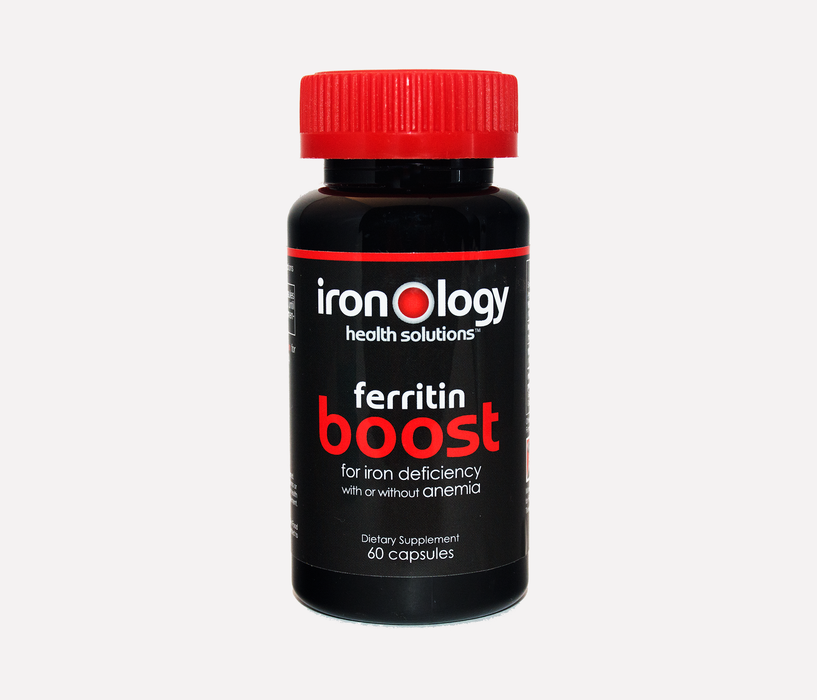 Iron Block by Ironology
Hemochromatosis Iron Overload affects over 1 million Americans. Using a patented formula, ironology Iron Block is formulated to impair iron absorption. Taken with meals, it allows for eating more freely of the many foods and beverages that are high in iron. In addition to blocking iron, it also reduces inflammation and oxidative stress, relieving the pain often associated with iron overload. Recommended by the Iron Disorders Institute.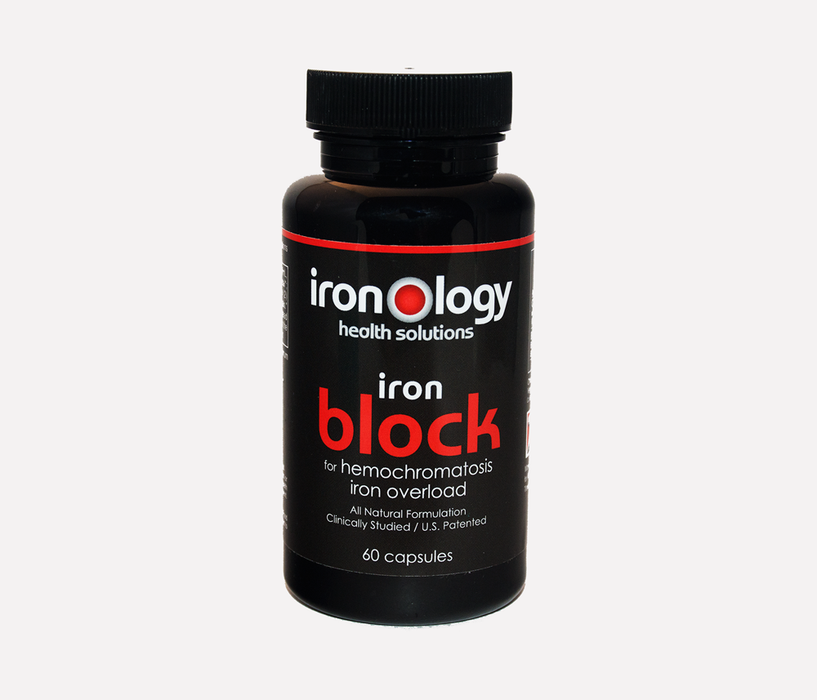 Testimonials
Real individuals who just love our products.
FERRITIN BOOST
I have tried supplements with iron in the past. Because of my very sensitive stomach, I experienced terrible adverse reactions. I was unable to tolerate any supplement, even with the lowest dosage of Iron Sulfate. I am so grateful to have found Ironology Ferritin Boost! Ferritin Boost is gentle on my stomach. I have taken it nightly for about 3 weeks now and have been so pleased. I have had no GI issues whatsoever. In fact, I'm already sleeping better, have no leg cramps and an increased mental acuity. I am so encouraged and look forward to my first 90 days and what Ironology can do for my quality of life.
FERRITIN BOOST
I know it's too soon to really notice an improvement, but so far so good! I'm 20 days in and no side effects or stomach issues taking ferritin boost!
IRON BLOCK
Several months ago my ferritin levels were 513 and my doctor stated that if they did not come down in the next 60 days, that we would have to start aggressive medication to reduce my ferritin. I became more aggressive with my diet and started taking the IRON BLOCK supplements with my lunch and dinner. I just had my follow up labs today and my ferritin has dropped to 323! I am absolutely ecstatic, and while I cannot claim that this supplement was 100% the cause of my drop in ferritin (because I also modified my diet), I am very pleased with the result and I have ordered another 2-months supply to see if I can get my ferritin down into the sub 200 range.
FERRITIN BOOST
Anemia runs in my family, and the apple clearly did not fall far from the tree! My career and personal favorite past times require more energy than I know how to come up with sometimes. After being absolutely exhausted of being absolutely exhausted, I found Ferritin Boost by Ironology. It has been the only supplement strong enough to make a difference, but gentle enough not to upset my stomach. Over the years, my worst anemic symptom has by far been bruising. I never knew my anemia had anything to do with the alarming amounts of bruising I was having. Thanks to Ironology, no more using foundation to cover up! I have had dangerously low iron levels in the past, to the point where I have had blurred vision and been close to passing out. Ferritin Boost has become a part of my daily routine, and something that has truly changed my life.
FERRITIN BOOST
I've struggled with chronic iron deficiency anemia for years. I was inconsistent with iron supplements due to terrible side effects. With Ferritin Boost, consistency is no problem because I have zero side effects! Ironology has been a Godsend!
IRON BLOCK
I wanted to take a moment to review my Ironology IRON BLOCK supplement. I have hemochromatosis, a condition I was diagnosed with in 1999 after experiencing amenorrhea and higher levels of blood sugar without the accompanying symptoms of diabetes. As well as a general feeling of lethargy. After removing the excess iron through phlebotomy, taking IRON BLOCK and watching my diet keeps my ferritin levels just above normal and the accompanying symptoms at bay. Thank you SO much for creating this product, it is a life saver!